What is Aquamarine?
Aquamarine, the birthstone for March, is one of the most popular members of the beryl family.
Aquamarine FAQ
Here are answers to more frequently asked questions about March's birthstone:
What color is March's birthstone?
Aquamarine comes in shades of translucent blue. Intense dark blue and green-blues that closely resemble the color of the sea are considered the most valuable, but aquamarine also comes in pale and pastel blue.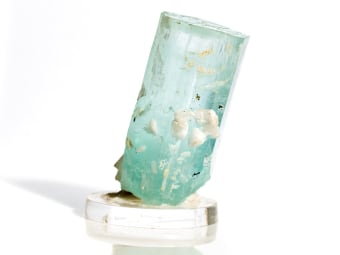 Where is aquamarine found?
While most of the world's supply comes from Brazil, aquamarine is also mined in Africa, India, China, Russia and even here in the United States in California and Colorado.
Are aquamarine valuable?
Aquamarine is readily available and moderate in price, even for larger specimens. Its value is influenced by its clarity, depth of blue and purity of color.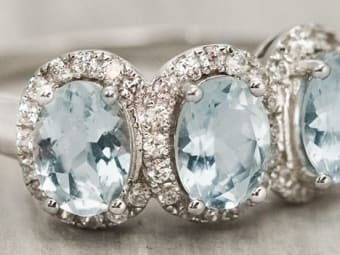 Did you know... Aquamarine's name means "water of the sea" from the Latin words "aqua marina"?
Aquamarine Gemstone Properties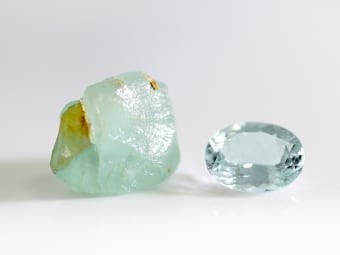 Physical Properties of Aquamarine
Aquamarine is a type I clarity stone with good stability and toughness. It rates 7.5 on the Mohs Hardness Scale, making it good for everyday jewelry.
What is the spiritual meaning of Aquamarine?
Aquamarine's soothing blues promote relaxation and peace of mind as you ride the waves of life. Legends say this gem was beloved by mermaids and would bring good luck and smooth sailing to ancient sailors. Aquamarine is also associated with courage, justness and friendship.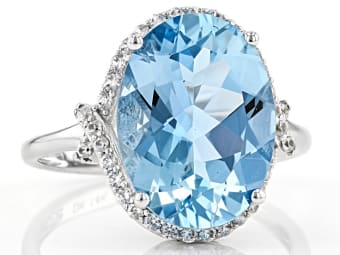 Healing Properties and Benefits of Aquamarine
Being the color of water, some have credited aquamarine with all the same nurturing properties and wear it to cure ailments, especially involving the throat, liver and stomach. Aquamarine has also been said to protect pregnant women and their babies from harm.
Did you know... As a member of the beryl family, aquamarine is a close relative of emerald?
Amethyst Birthstone Jewelry and Gifts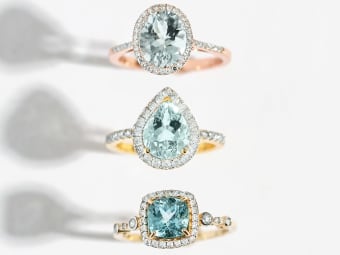 Aquamarine March Birthstone Jewelry Buyers' Guide
Make waves with March's birthstone by adding aquamarine to your wardrobe. For a springtime look perfect for March, try pairing aquamarine with bright coral, earthy tans and warm neutrals.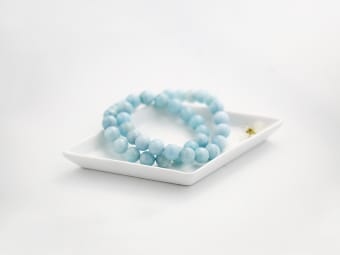 More Aquamarine Gift Ideas
Whether you were born in March or not, aquamarine's refreshing blue is perfect for adding a serene splash of color to any outfit. Aquamarine is becoming more common in jewelry of all sorts, so you have more options than ever before to bring aquamarine into your wardrobe.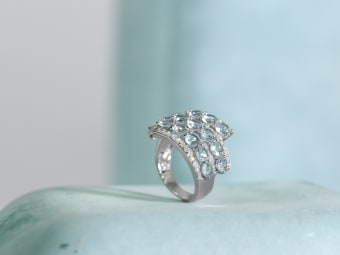 Did you know... Aquamarine is the gemstone traditionally given for the 19th wedding anniversary?
March Birthstone Alternatives
March's alternative birthstone is bloodstone. Bloodstone gets its name from the red splotches resembling blood contained within green jasper. Being associated with strength and good health, bloodstone is often used as a lucky charm by athletes and health-conscious people who want to become stronger.